Remember when there was a thing called Final Fantasy XIII Versus? Remember when it never actually materialized, then got renamed to Final Fantasy XV? Fans have been waiting for this iteration of the franchise ever since it was announced in 2006 as Versus. Now that wait just might be coming to an end. In about another year or so.
Game Informer recently reported that a downloadable demo for Final Fantasy XV for Ps4 and Xbox One will be appearing some time in 2015. Titled Episode Duscae, a name trademarked by SE earlier this year, the demo supposedly features some opening content from the game. After more than an 8 year wait, this is some welcome news, even though the demo is still quite a ways off.
The article also revealed that an PS4/Xbox One port of Final Fantasy Type-0 HD would be seeing a March 17, 2015 release date. Originally released in 2011 only in Japan, players have been long chomping at the bit for a North American release. This news is surprising since neither of these games have been announced as part of SquareEnix's TGS line-up. Could SE be gearing up for a double whammy surprise during TGS?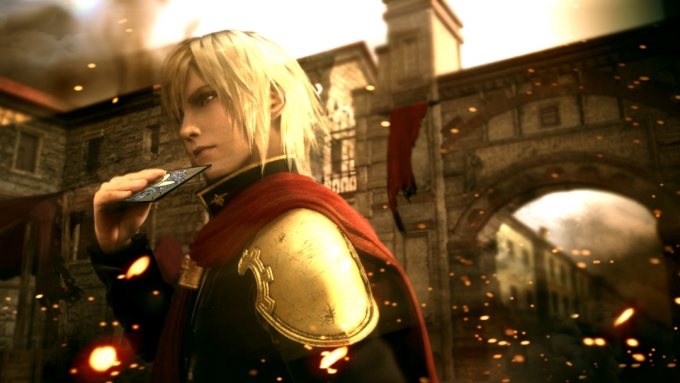 Unfortunately the report was pulled with no explanation by Game Informer almost as soon as it was released. But you can find screencaps of the original article all over the place. If the information changes, expect to see some updates here.
UPDATE:
Well it seems as though the report from Game Informer has been validated. Earlier today, Square Enix announced the release of Final Fantasy Type-0 HD in March 2015. The demo for Final Fantasy XV will be bundled along with Type-0, just as reported by Game Informer. We got a couple of trailers too, so check them out here.